Watch
-------------------------------
DOUBLE CLICK FOR FULL SIZE !"
This piece is part of 21st centuries Art contest "End of the World"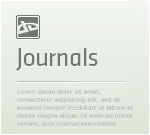 CONTEST [Finished]Dear members,

On May 15th 2012, our group celebrated it's first anniversary!
The staff and I want to thank you for this year together, spent by watching all the beautiful deviations you send us every day.
Thank you!

To celebrate this special day, 21st-century-artist organizes a new contest !!

:bulletgreen: Theme  :bulletgreen:
► "The end of the world"
► That's not a very joyful theme but after all, this is 2012, right? =D
The end of the world is a large theme, try to show us your vision: will it be a last embrace before the end, the Earth exploding, people plraying together or spending the last moments of their l
-------------------------------
18.6.12 Hey there I took a short break from my new project and this is what I did in very short 5 hours

YAY ! I am getting faster

---------------
If you are interested check out my other pics :
---------------
-------------------------------
I googled for some Motherboards and found some awsome backside references which gave me the idea of a motherboard-mothership

-------------------------------
well hope you like it ! and give some feedback !
-------------------------------
PS: does anyone notice the APPLE Logo ? !

hidden easter-eggs for the win !
Its Apple vs. Intel vs. AMD

Amazing ! that's was my first word when i saw this

really great, i love how you make the simple concept about
computer brand war into something like this.
Color , and everything really well blend into the picture
it's really reminds me of Independence Day
movie.
it's really nice

i love this art.
smokes and clouds just make
everything seems really great
adding more impact on this art
anyway
if only you adding some people
running out in street
and adding some explosive
maybe this deviation can be
really great.
anyway this is a great
art. keep it up

and cheers.
sorry for my bad english
The Artist thought this was FAIR
4 out of 4 deviants thought this was fair.